At last an effort to draw the final line to battle of pro-Kannada and non-Kannada films is happening. As proposed on the day when the Kannada film industry went on a massive protest rally, the government has formed a 22-member committee to take the final call on the issue. K.P. Pandey (Additional Chief Secretary), Parvathamma Rajkumar, Ravichandran, Raghavendra Rajkumar, C.S. Kedar, Baragooru Ramachandrappa, Rajendra Singh Babu, Basanthkumar Patil, Ambarish, S. Ramesh, H.D. Kumaraswamy, Mukhyamanthri Chandru, Umasri, Ramu, B.C. Patil, Rokline Venkatesh, Odugaudar, K.C.N. Chandrashekhar, Mahendra Jain, V.S. Arunkumar, N.R. Nanjundegowda and R.S. Patil are the committee members. Yesterday this expert panel headed by K.P. Pandey recommended the government to reconsider the slash in entertainment tax, which was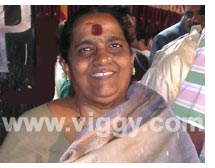 reduced to 40% from 70%. After three hours meeting, the panel decided to stop the simultaneous release of other language films in Bangalore. Non-Kannada films should be released in Karnataka only after seven weeks of their release in their respective states is the other point on which the Kannada film industry was firm. This rule was made long back and but was never imposed seriously. Also the panel wants to permit only six prints of other language films.
Seven week moratorium for non-Kannada film release is already in trial while the increase in tax has to be revisited by Dy. CM Siddaramaiah. The committee is meeting again after 15 days to take some firm decisions for the betterment of Kannada film industry.