Kannada filmdom that was known for originality is running behind remakes today with more than 60% remake movies every year! Can the industry survive with handful of original movies and offbeat films?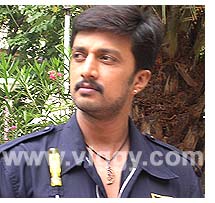 Moratorium of other language films in Karnataka has created a lot of after effects on Kannada film industry. The proposed ban on artists from Karnataka is one of them. At the same time, they are also trying to impose restriction on artists from other places who intend to act in Kannada cinemas! Positive impacts of this move include the scope for local technicians, availability of able actresses for Kannada movies and so on. However, people who opposed non-Kannada movies have overlooked at its harsh impact on flooding remakes that are ruling our silver screens! Imagine the situation if the same kind of restrictions are imposed on remake rights! That is when the actual faces of our filmmakers come to light!
If you look at the current trend, most of the established, salable actors are going behind remakes. No doubt, it is a safe bet for the producers most of the time. But from an artist's perspective, is it the fear of failure that is forcing them to accept remakes? Almost all established heroes like Vishnuvardhan, Ambarish, Ravichandran, Sudeep, Puneeth, Ramesh, Upendra and even Raghavendra Rajkumar are running behind remakes! Here is an report: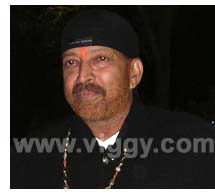 For Vishnuvardhan who has acted in plenty of remake films in the past, Kadamba and Aptha Mitra are the recent remakes. He is getting ready for yet another remake of Chiranjeevi starrer Telugu flick 'Hitler' along with Ramesh! Sudeep is not far behind. His directorial debut 'Vamshi ACP' itself is a remake! Ambarish who hardly finds time to act due to his political life, last year appeared in 'Annavru' - a Kannada version of Tamil Dalapathi. This year, he is expected to act in film Bettappa - a remake of 'Modal Maryaadai'! Ramesh's recent hit 'Aptha Mitra' was a remake and so is his forthcoming 'Joke Falls'. Hitler is the other movie where he is acting with Vishnu. Entry of Puneeth Rajkumar started with original movies but soon he too followed the footsteps of seniors (Mourya)! With series of remakes last year, and 'Uppi Dada MBBS' this year, Upendra's forthcoming film Devadas is again a remake… Raghavendra Rajkumar who came back to acting after a long interval, surrendered for 'Padosan'. If this is the case of stars, our directors too are in the race… Recently launched Jootata that has young artists in the lead is one such example.
When we look at these numbers, it raises a question of credibility of these established actors. Are they scared of failure in career path? Looks like they are trying to see their success through an already proved subject. Exceptionally, Shivarajkumar being an established actor is one among those who is striving for original movies of late. Of course, this does not mean, no original commercial Kannada cinemas are being made. Apart from a few offbeat films, we too have Adi, Miss California, Santhosha, Good Luck, Valmiki and recent Jogi etc that are the products of our own people. But can the industry survive with handful of such movies every year? Will the filmmakers be able to tap the creativity and originality of our technicians, writers and budding talents?