Hubballi - Om Prakash Rao's latest venture.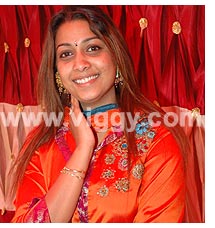 Hubballi, the latest of Sudeep went on the floors this morning (7th December). Om Prakash Rao who is setting a new trend in Kannada is producing and directing this film. If you notice, Rakshita has been this director's favorite choice in all his recent films. There are a few exceptions however; for instance Huccha where he opted for a different heroine. After Kalasipalya looting the box office, Rakshita has become a lucky star for Om Prakash Rao and she is the heroine for his other movie- Mandya which is under production.
Muhurath of Hubballi took place at Kanteerava Studio, Bangalore and Darshan clapped for the first shot.
Sudeep is happy with its story. "There is nothing unusual in its story but the interest lies in its presentation" says Sudeep. None of them revealed anything about the story but the invitation says it's an action flick!