"We have a very small market"…this is what you hear from most of the Kannada film producers! So the obvious question is, have we ever tried to explore the horizon and look beyond to tap the potential market? Was there any serious thought put in this direction in the past? "No" says the former President of KFCC, S. Ramesh, whose new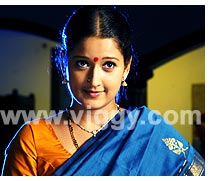 venture Tandege Takka Maga is getting ready to hit the screen. His efforts are on to capture the attention of Kannadigas from Karnataka border regions where the films from neighboring states dominate. For instance, people from Raichur, Gulbarga and Bellari watch other language films; particularly Telugu movies because leading Telugu actors regularly visit those places to promote their film. Where as, Kannada film industry has not even thought about it! But that was until now. Recently 'Shri' film troupe launched its audio in Davanagere and now Tandege Takka Maga team is all set for its audio launch in a big way in Gulbarga. This mega event is scheduled for December 11 and Ambarish, Upendra, Jayanthi, Laila, Sakshi Shivanand, Komal etc are taking part in this event. Chief Ministar Dharam Singh and minister Mallikarjun Kharge will be the special guests.
Pavan, son of S. Ramesh is the producer of Tandege Takka Maga. As the release date getting closer, Pavan is trying hard to manage his studies (B.E.) and the production work. Of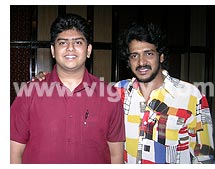 course, he has his father S. Ramesh to help him out. Moving forward, Ramesh intends to launch his next project in Bellary and organize a similar promotional event in Raichur! "We can reach the border region this way and promote Kannada films in those areas" he says. He made it very clear that, this in not a political conspiracy.
Tandege Takka Maga might hit the screen by end of December or by mid of January next year.