Yet another chance for Sudeep to show his versatility. '
Maharaja
' a sentiment flick of his is releasing this Friday. It revolves around the mother and son. Producer R.S. Gowda and director Saiprakash have come together once again after super hit film 'Tavarige Baa Thangi'. According to director Saiprakash who is known for sentiment films, Maharaja is going to give Sudeep a different image. Hero in this movie has a lot of resemblance to that of Karna. Like Karna, even this Maharaja sacrifice on lot of things in his life. He is an uncrowned 'Maharaja' says the director.
Unlike other mainstream heroism-oriented movies, Maharaja has a lot of scope for sentiment and has equal importance even for his mother's role. Bharathi Vishnuvardhan plays the role of his mother. B.A. Madhu has written the story, screenplay and dialogs for Maharaja. Nikita, a newcomer to Kannada is the counterpart for Sudeep. S.A. Rajkumar has scored the music. Ashok, Sundar Raj, Bharath Bhagwath etc are among the supporting roles.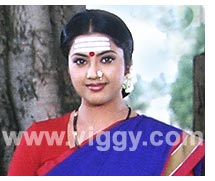 Apparently, 'Mahasadwi Mallamma' a mythological film that was expected to hit the screen during last week of December too is releasing this Friday. Noted director Renuka Sharma has come back to direction after 9 years with this film produced by Sanjeev, Eliwal and Jayawadagi. Actor Shridhar and his wife Anuradha are appearing as lord Shiva and Parvathi. Actress Meena plays the lead role of Mallamma. Kannan is behind the camera while Chinni Prakash choreographed for the songs composed by Shreeshaila.