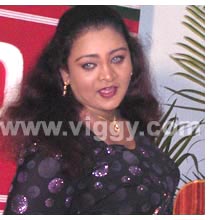 Malayalam actress Shakila John who threatened the entire Malayalam film industry through her films was here in Bangalore last week. She is acting in Indrajith Lankesh's new film
Monalisa
with her new image as a comedian. She plays the role of a college lecturer and the classroom scene was shot at Badami House.
Shakila entered the film world as a sex bomb. 28 year old Shakila has more than 30 films in her credit. Most of them are sex films. She is well known with nicknames like Lady Lal, Cyclone and so on. From past two and half years she stopped acting in such films she admits as a few of her films got in to controversies and are not being censored easily. Producers who invest small amount of Rs. 20 - 30 lakhs are in trouble as there films are stuck in censor board. This impacted Shakila negatively and she was idle for quite some time. After she came out of the image of sex queen, she got an offer for a comedy role in a Tamil movie. She molded herself to this new life and is getting good offers from Tamil and Telugu filmdom. As she says, she wants to continue as a comedy actress hereon.
Monalisa is not her first movie in Kannada. She acted in a movie called '16 to 60' in which she was one of the lead along with Disco Shanti and Silk Smitha. But that film never released and hence Monalisa will be her Kannada debut.
Shakila got into porn films when she was 15. As her family was facing financial trauma, her father got her into Malayalam films. 'Playgirls' was her first film! "When my father introduced me to film industry, I was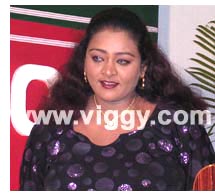 too young to decide on my career. I was not aware of the type of movies I was acting and how those people show me on the screen. Before I could realize, I was branded for porn films and started getting too many offers for that kind of roles. As I was not getting offers to act with well-known stars, I started accepting any role that came my way. At some point I feel I shouldn't have done such movies but those films brought me name and money, which was badly needed for me and my family" said Shakila. 'Silk Smitha and Disco Shathi too did the same what I did. But why are people treating me in a different way' is Shakila's basic question. She feels nothing wrong in her films because her films are about reality and real life!